Mercedes, TX., 7/27/2020 Magic Valley Electric Cooperative (MVEC) crews continue working to restore service to the approximately 23,727 remaining members affected by Hurricane Hanna.
At the peak of the outages, more than 75,000 MVEC members were without power. We have been able to restore more than 51,000 outages in the first 24 hours since Hurricane Hanna.
Hurricane Hanna left a lot of damage on our system, including broken poles, downed power lines, and tree branches on top of our lines.  Widespread flooding in the region has presented some challenges in the restoration process. We are asking MVEC members to be prepared for prolonged outages that could last for up to several days.
Safety is our top priority and we are focused on the safety of our members, communities and crews while we attempt to restore power to all affected members.
We have over 70 MVEC lineman out in the field, along with our contractors working to safely restore power.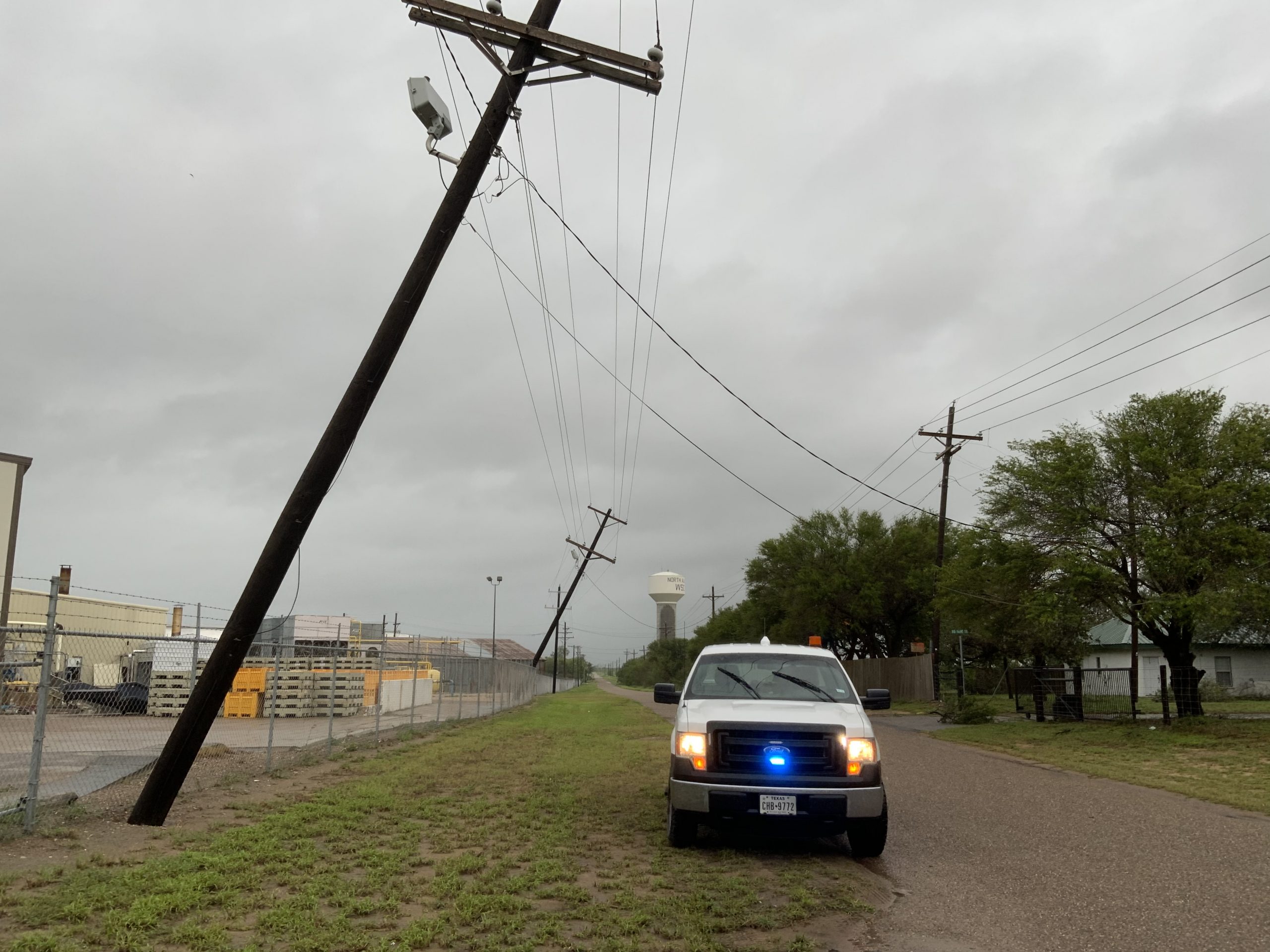 Magic Valley members needing to report an outage can do so online at magicvalley.coop, through the MVEC app or by calling 866-225-5683. To see current outages, members may go to http://www.magicvalley.coop/map/outage
Magic Valley encourages everyone to treat all downed power lines and poles as if they are energized and to notify the cooperative or local law enforcement officials of downed lines as soon as possible.
Magic Valley serves more than 126,138 member accounts throughout 7 counties in The Rio Grande Valley. The Cooperative is headquartered in Mercedes, TX with full-service offices in Edinburg, Pharr and Brownsville. For the latest news and information, visit www.magicvalley.coop or https://www.facebook.com/MagicValleyEC