As one of the longest standing supporters of Teach For America, Magic Valley Electric Co-op renewed its annual contribution of $5,000. With this donation, the organization supports excellence in schools for all local students, particularly those in our most under resourced communities. Teach For America partners with local school districts to find, develop, and support teachers and educational leaders to provide expanded opportunities to students.
This contribution is aligned with the Cooperative's mission, to enhance people's lives, and the 7th Cooperative Principle; Concern for Community, to empower the sustainable development of the Rio Grande Valley community.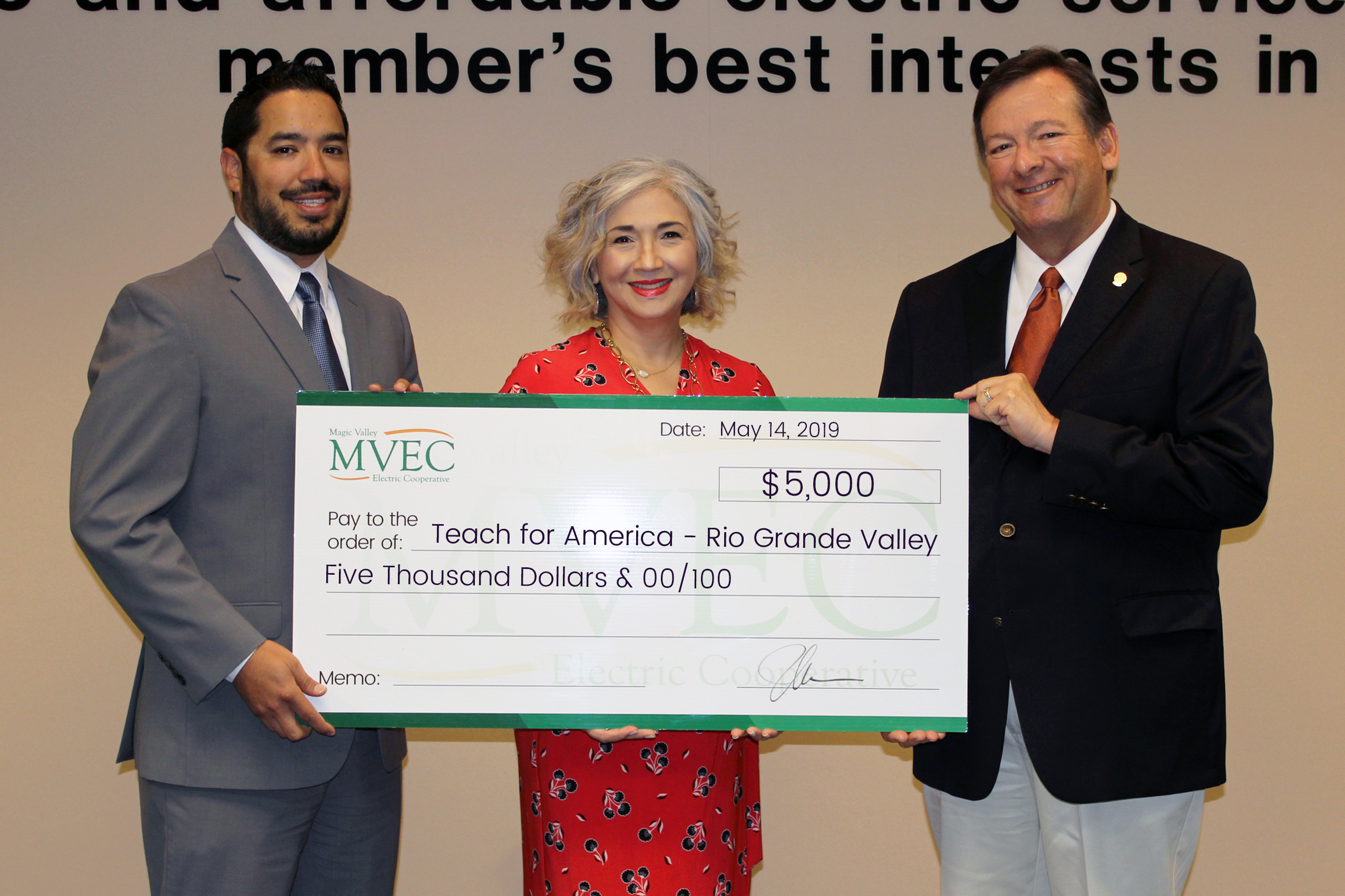 Pictured from left to right- Abraham Quiroga, Business & Employee Development Division Manager, Ana Gonzalez, Executive Director, Teach For America RGV, John Herrera, General Manager.