The celebration of Magic Valley Electric Cooperative's 80th anniversary brought approximately 100 community members to MVEC's headquarters office in Mercedes, TX on October 12, 2017.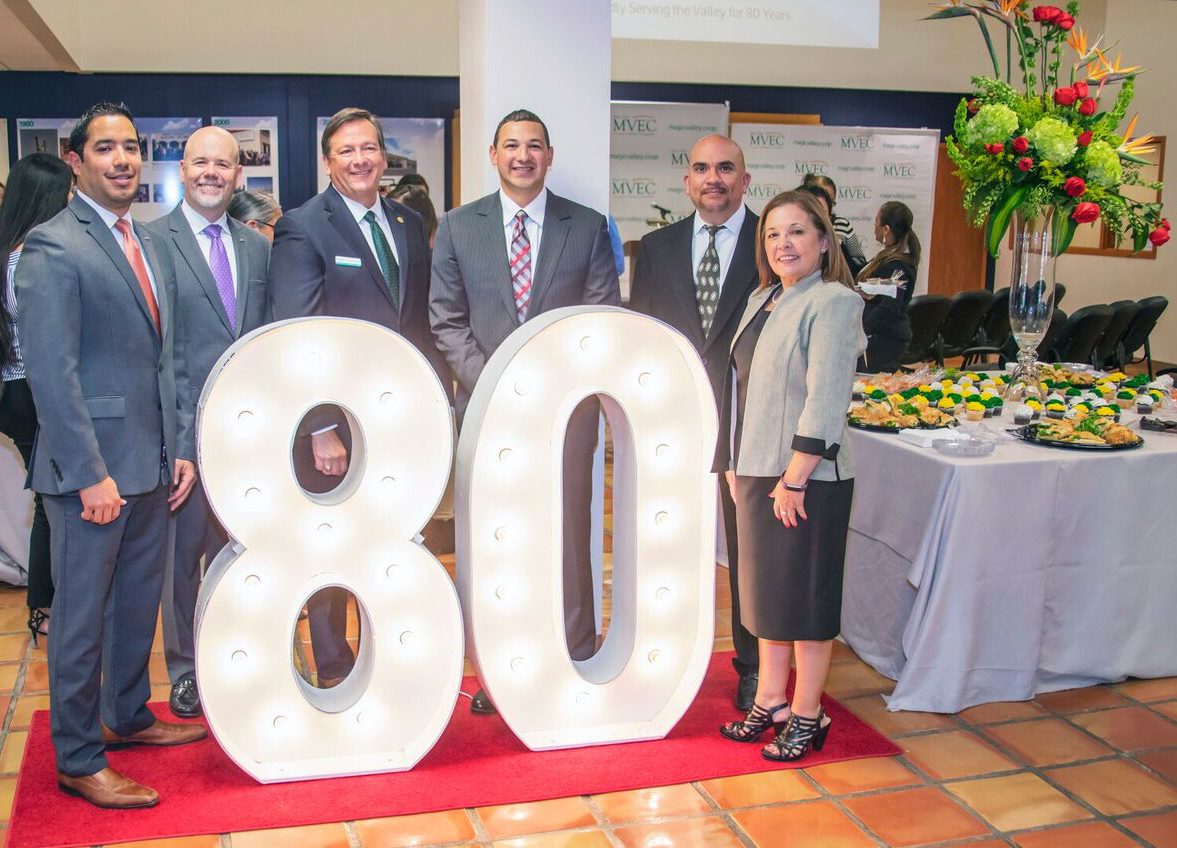 Established in 1937 by local farmers and ranchers, MVEC has grown to become the 3rd largest electric cooperative in Texas and 22nd largest in the Nation. Through the past 80 years, MVEC has set many milestones along the way. In 1950, MVEC became the first electric cooperative in the Nation to return patronage checks, or capital credits, as they are now referred to as, to their members. Magic Valley was also one of the first cooperatives in the State to install two-way radios in their service trucks, allowing field personnel to communicate with the office while they were out in the field.
The 80th anniversary celebration was a way of commemorating MVEC's rich history in the Rio Grande Valley. Many local businesses and community leaders, including Magaly Torres, District Administrator for State Representative Armando "Mando" Martinez (D-Weslaco), City of Mercedes Mayor, Henry Hinojosa were on hand to enjoy the celebration.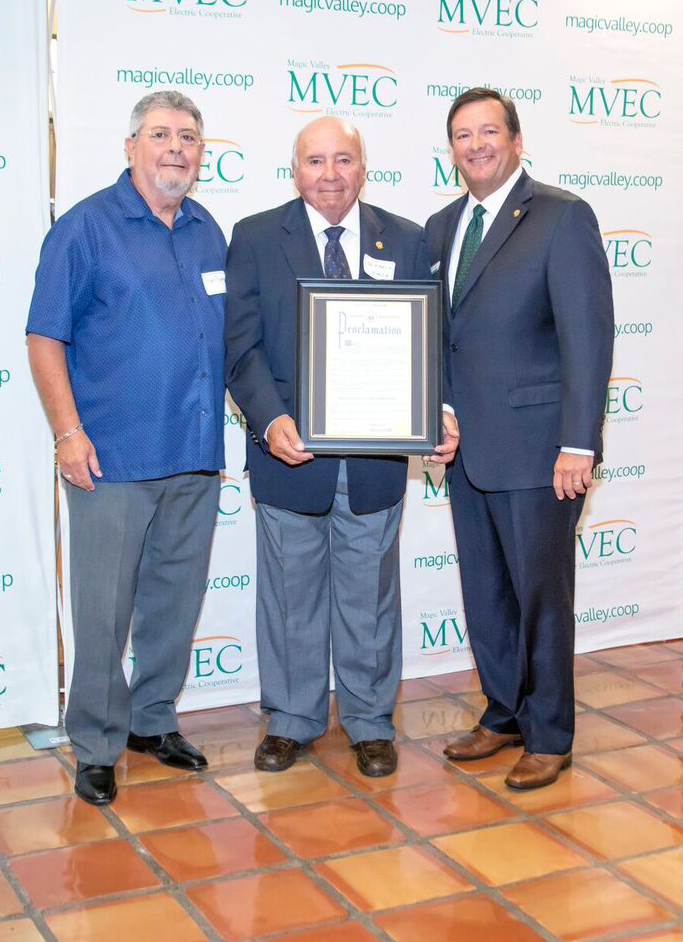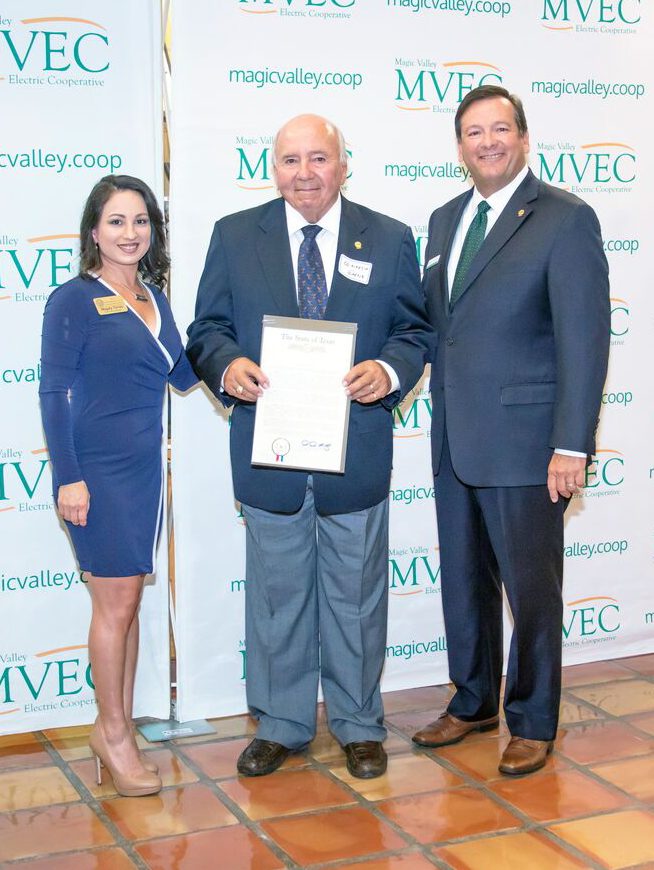 Torres presented Martin E, Garcia, MVEC Board President, and John W. Herrera, MVEC General Manager, with a resolution on behalf of State Representative Armando "Mando" Martinez and the State of Texas. The resolution highlighted MVEC's history of providing affordable and reliable power to its members for eight decades. A second resolution was also presented to MVEC on behalf of the City of Mercedes and was read by Mayor Hinojosa to the crowd in attendance.
MVEC General Manager, John W. Herrera, expressed his gratitude to the business community for embracing Magic Valley Electric Cooperative for 80 years. "MVEC was established in the Valley for the Valley. The story of how we brought power to area farmers and ranchers is fading from memory and it's our responsibility to continue to keep the story alive for our new members and the generation of members to come."
Willie Wiredhand, the longtime friendly face and "spokesplug" of rural electric cooperatives nationwide, was also displayed in an iconic centerpiece and a video display. Guests had an opportunity to enjoy cupcakes, cake and cookies while viewing a timeline display of MVEC's 80th years of history. Wrapping up the event, those in attendance were invited to be part of the ribbon cutting ceremony to close out the event.