Our Cooperative
Welcome to the family.
Our Story
Cooperatives are independent, private and not-for-profit organizations owned by the members they serve. Cooperatives such as Magic Valley are rooted in the Cooperative Principles first established by the Rochdale Society of Equitable Pioneers in 1844.
An Independent
Spirit is Born
In 1937, a group of Rio Grande Valley farmers and
ranchers came together and acquire a loan under
the Rural Electrification Act (REA) to finance the
development of an electric cooperative. A loan in
the amount of $200,000 was approved, and
the Valley REA, which later became Magic Valley
Electric Cooperative (MVEC), was created in the
Rio Grande Valley.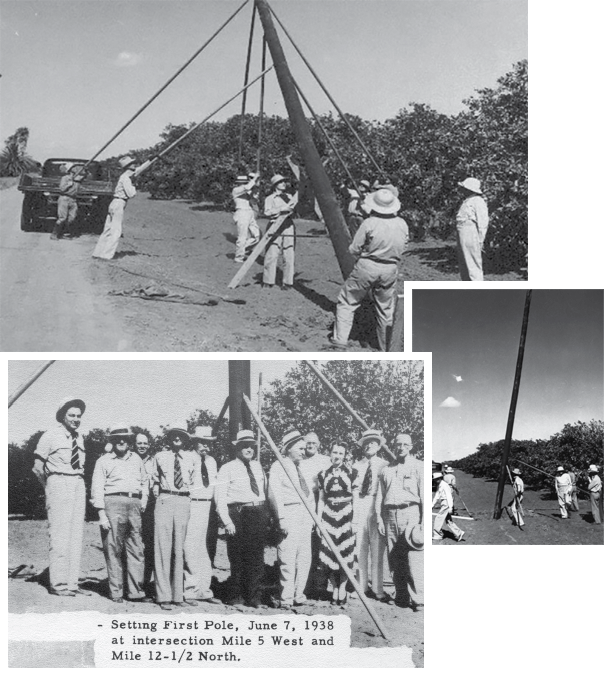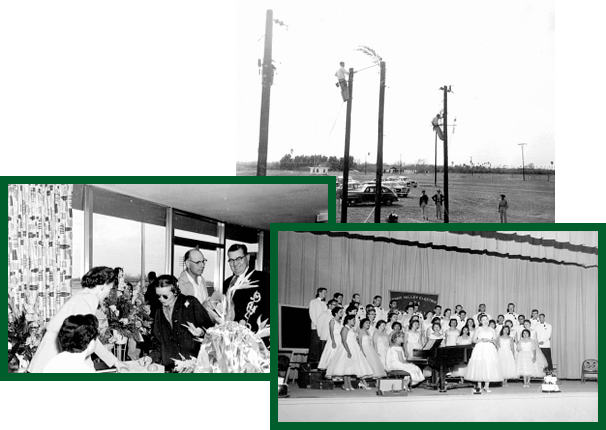 Communications
On November 1, 1945, MVEC installed two-way radio systems
in their service trucks. This new technology allowed MVEC's
operator to communicate with field personel from the office.
MVEC was the first co-op in Texas and the second in the
Nation to use this new technology.

Capital Credits
John Doedyns, MVEC's Board President, presenting
the first capital credit check paid by any electric
cooperative in the Nation to member H.D. Aderhold on
October 1, 1950. Magic Valley's Board of Directors
approved to retire $110,501 in capital credits to
its members.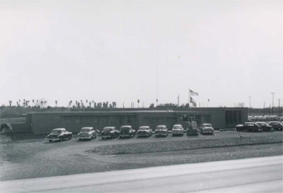 Magic Valley Electric Cooperative's headquarters
was completed on January 4, 1954 and located
at 1-3/4 West on U.S. Highway 83 in
Mercedes, Texas.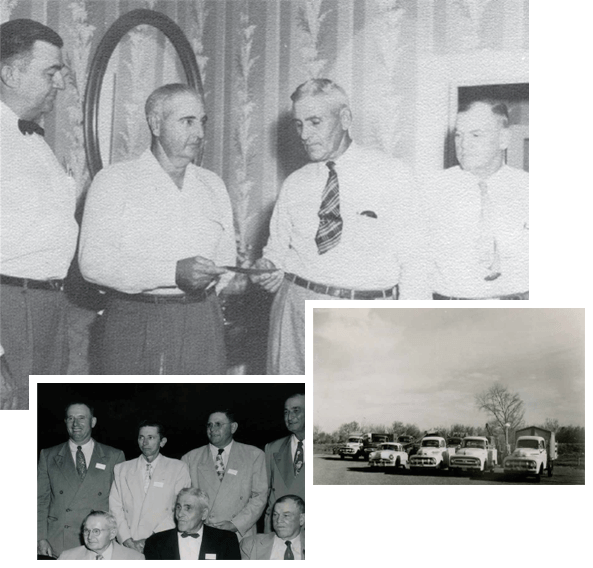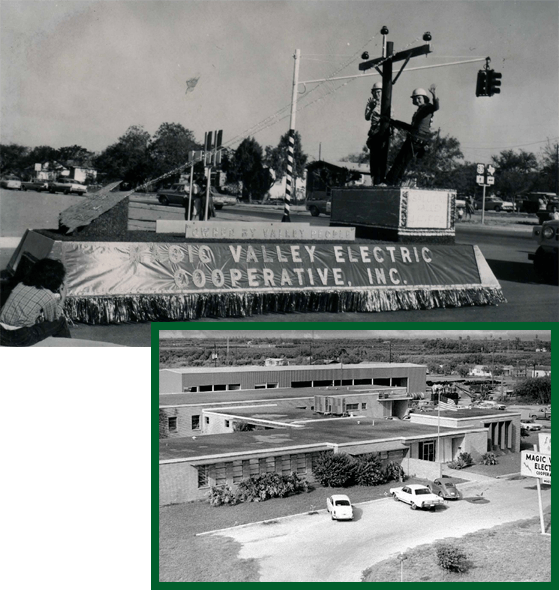 The Community
Magic Valley has always been an integral part of Rio Grande Valley.
Since 1960, MVEC has shown compassion for the communities it
serves. To date, we support a variety of charities and sponsor
many local events.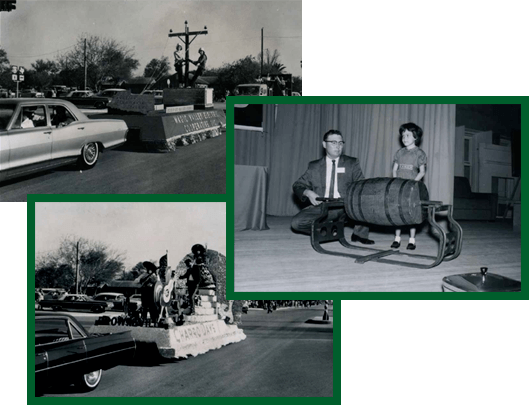 Technology
In 1975, MVEC installed data processing equipment
consisting of an IBM system 3, Model 8 Computer.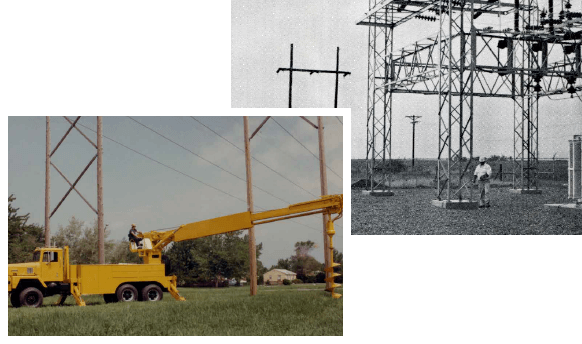 We're Growing!
Due to the rapid growth of Magic Valley Electric
Cooperative, we have installed our own data procesing
equipment consisting of and IBM System 3, Model
8 Computer. With this IBM equipment installed in
our own ofice we are capable of providing more
efficient service to our members.
Presently we are handling our entire billing
operations, accounts receiveables and inventory
of our maintenance and construction materials.
In the near future we hope to utilize the computer
to conduct transformer loading studies, maintenance
of meter and pole testing records, employee payroll
calculations, and numerous other data
processing jobs.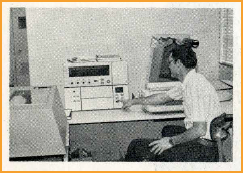 Sammy Widle, Data Procesing
Director, operating the Co-op's new
IBM Model 8 computer.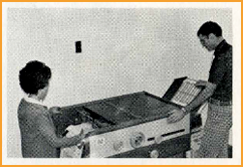 When the electric bills come from the
computer they are on one continuous
sheet of IBM paper. Here Dora and
Sammy send them through the Bursting
Machine to break them down into
individual bills.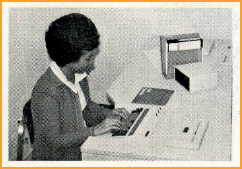 Dora Cavazos (key punch operator)
entering data into computer.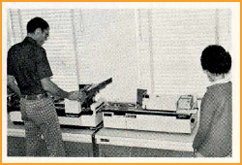 The final step is to run the bills through
the Stuffing Machine where they are put
into envelopes and automatically stamped
ready for mailing.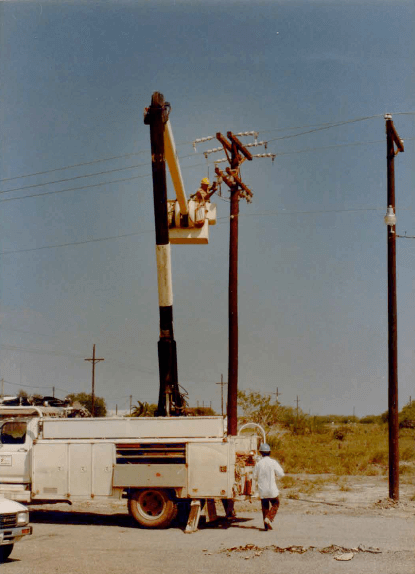 Hurricane Gilbert
September 17, 1988. Hurricane Gilbert makes landfall in the Rio
Grande Valley, with winds of 85 mph.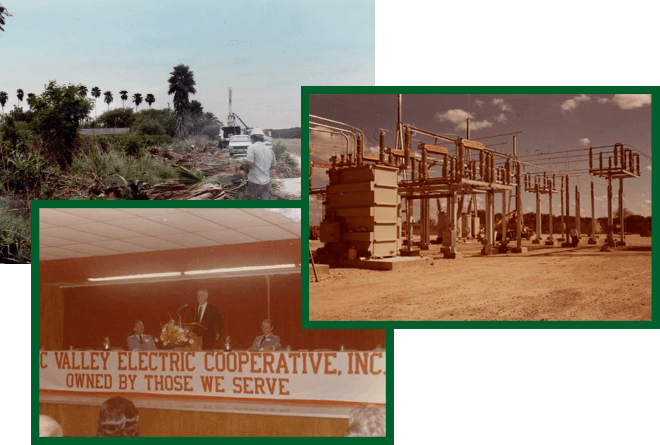 Brownsville Office
December 10, 1998, Ground Breaking Ceremony
for the Brownsville office.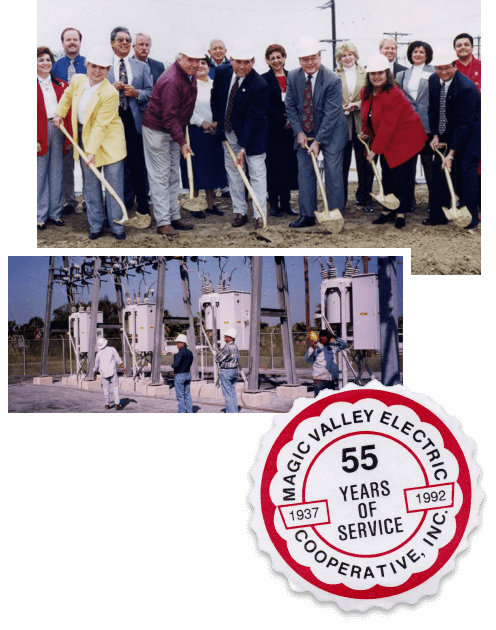 Edinburg Office
October 22, 1999, Ground Opening Ceremony for the Edinburg office.
55 Years of Service
On April 13, 1992, MVEC celebrated 55 years of service in the
Rio Grande Valley. From the original 125 members, MVEC had
grown to over 40,000 in 1992.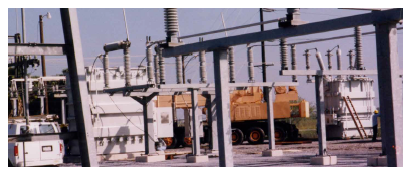 STEC
In 2009, MVEC joined South Texas Electric Cooperative
(STEC) and transfered transmission and substation
assets to diversify our fuel mix and distribute electricity
at the lowest possible cost.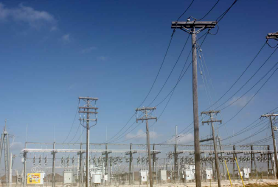 Grand Opening
August 13, 2002. Grand opening for MVEC'c new
headquarters in Mercedes.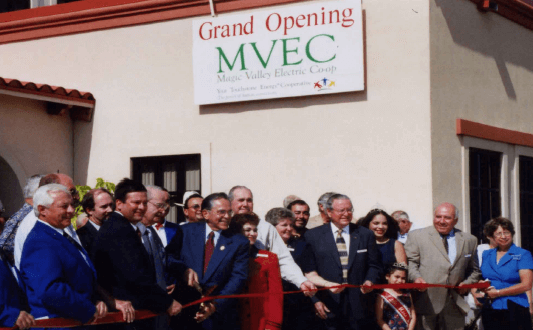 Growth
Magic Valley experienced significant growth in the commercial
and residential area of our business. By 2009 MVEC had grown
to over 92,000 meters.