MVEC Scholarship Program
Dedication to the communities we serve.
MVEC Scholarship Program
Magic Valley continues to support the youth of our area through the Scholarship Program for deserving high school seniors. Every year, we award seven scholarships to aspiring young men and women to help make their college dreams a reality.
2020 Scholarship Recipients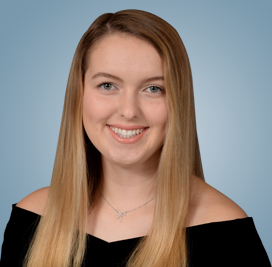 Claudette Joe
Raymondville High School
District 1

Claudette Jo,
District 1
Claudette Joe is proud to be the Valedictorian of her 2020 Raymondville Early College High School class. She has been very active in sports and extracurricular activities throughout high school. She was a 4 time All - American and Captain of the Varsity cheer squad, was a three year varsity basketball player and 2 year varsity volleyball player. While participating in sports, she found time to partake in the Peer Assistance and Leadership organization, in which she mentored elementary children. She was also active in the National Honor Society. Claudette won a National Championship in long range rifle shooting in 2018. Claudette will be attending the University of Texas at Austin in the fall majoring in Biology.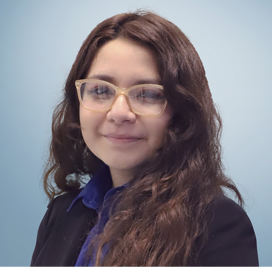 Sophia Martinez-Badillo
Rivera High School at Brownsville
District 2

Sophia Martinez-Badillo,
District 2
Sophia Martinez-Badillo is the daughter of Nora Badillo and Juan Martinez. She is a student at Rivera High School in Brownsville, she will be graduating fourth of her class. Sophia participates in numerous clubs and activities such as being a member of the National Honor Society, Library/Book club (LMC), Technology Student Association (TSA) and being an RGV LEAD Ambassador.
She enjoys giving back to the community having over 300 hours of community service. She is the president of Business Professionals of America (BPA) as well as a founder of her school's French club in hopes that it will continue to grow and develop. She has advanced to state competitions in BPA and TSA within the programming and coding category during all her membership years. Sophia has also obtained math and artistic awards, such as in the VASE (Visual Arts Scholastic events) and getting 2nd place in a BISD art competition, as well as receiving a high score in the American Mathematics Contest.
Outside of school, she spends her time teaching herself different programming languages throughout online courses, a part of her to be recognized in San Antonio for the Award of Aspirations in Computing. She also went to a Leadership summer program called "Learning to Lead." She is an AP Art scholar and a NASA Texas High School Aerospace Scholar where she was given lectures by NASA Scientists and engineers, where she found a passion for the space industry, leading her to enroll in a New Space Entrepreneurial Summer Academy. It has inspired her to follow the route towards space and hopes to later do a minor for Aerospace Engineering. She has decided to enroll in Texas A&M University, College of Engineering for the Computer Engineering pathway.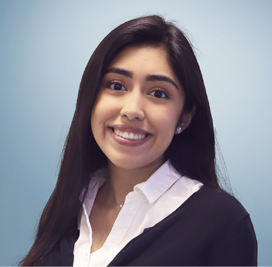 Ashley Galvan
Harlingen School of Health Professions
District 3

Ashley Galvan,
District 3
Congratulations to Ashley Galvan, one of our 2020 MVEC Scholarship recipients! Ashley Galvan is a senior at the Harlingen School of Health Professions and she will be graduating sixth of her class. She has been an active leader on her campus as a member of the National Honors Society, president of her class, and president of HOSA- Future Health Professionals, an organization she has competed at the state level for three years.
She is the proud Executive Director of a new initiative she helped co-found called the South Texas Higher Education Festival (STHEF). As a first-generation student, she has been passionate about pursuing a higher education her entire life and she desired to lead an initiative that inspires and educates students in the Rio Grande Valley about the college application process.
Ashley has also been playing the violin for seven years. She has been a part of her high school Varsity orchestra and Mariachi as section leader. She has earned a position on the All-Region orchestra every year of high school and even had the opportunity to perform at Carnegie Hall in New York with the Honors Performance Series through rigorous international audition her freshman year. She is the daughter of Jose and Rocio Galvan and she plans to attend The University of Texas at Austin as a member of the Health Science Scholars honors program.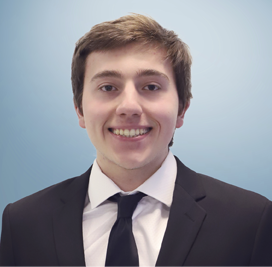 Michael Dylan Thomas
San Benito High School
District 4

Michael Dylan Thomas,
District 4
Congratulations to Michael Dylan Thomas, one of our 2020 MVEC Scholarship recipients! Michael Dylan Thomas attends San Benito High School, where he is currently ranked Valedictorian. Michael has been passionate about Scouting ever since he joined in 1st grade and his effort culminated in becoming an Eagle Scout. He used his leadership skills from Scouting to impact his school community by being the President of Rho Kappa National Honor Society, Vice-President of Mu Alpha Theta National Honor Society, and Vice-President of Science National Honor Society.
Michael's proudest academic achievements include becoming a National Advanced Placement Scholar, National Hispanic Scholar, Hispanic Scholarship Fund Scholar, and San Benito High School High-Five Honoree. Outside of school through his clubs or Boy Scout Troop, Michael makes time to volunteer, whether that's at a local Food Bank or assisting teachers move into their classrooms.
Michael will attend the University of Texas at Austin where he plans to double major in Chemical Engineering under the Engineering Honors Program, and Biochemistry under the Health Science Scholars Honors Program. He generously received scholarships from the Cockrell School of Engineering and the Impact Scholarship from the University of Texas at Austin. His overall goal is to become a Neurosurgeon and make any good change in society.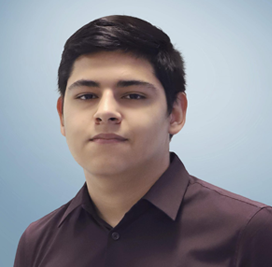 Pedro Cuellar
PSJA Southwest Early College High School
District 5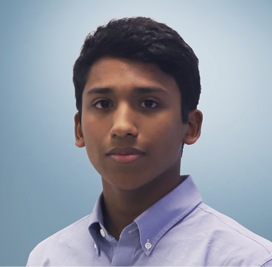 Juan Chavarria
UTRGV's Mathematics and Science Academy
District 6

Juan Chavarria,
District 6
Congratulations to Juan Chavarria, one of our 2020 MVEC Scholarship recipients! Juan is originally from Central America and has nationalities from Honduras and Panama. Juan moved to the United States in 2012 because of the violence and crime in his hometown of San Pedro Sula, Honduras. Since then, Juan adapted to the American life and will graduate from UTRGV's Mathematics and Science Academy. Juan was involved in activities that reflected his beliefs and likings. Juan helped in the Valley Humanitarian Respite Center growing up, where he reconnected with his people form Central America. Juan also was the historian for his school's NHS chapter, where he documented the events that the group organized. In addition, he was involved in the Technology Student Association competitions, and he recently won in the Structural Design and Engineering competition. Aside from school related events, Juan spent two months volunteering at Topeka's Combat Air Museum. Here he helped a retired war veteran coordinate the project of restoring a Chinook helicopter. Lastly, Juan immersed himself into directly helping his community by tutoring his peers afterschool and also helped a family friend who is a widow that suffers from arthritis by mowing her lawn for free.
With help from Mathematics and Science Academy, Juan was able to progress successfully through high school. At the end of 9th grade, his family encouraged him to leave IDEA Edinburg to join MSA's rigorous program, which is only for juniors and seniors. Although he was too young, his advanced coursework and family's support helped MSA's administration realize that he satisfied the requirements, and they granted him admission.
This fall, Juan will be attending The University of Texas at Austin where he will study mechanical engineering in the Cockrell School of Engineering. Juan dreams of one day working for SpaceX and retiring in Honduras where he plans to contribute to volunteer in nonprofit organizations.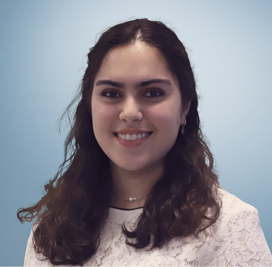 Maysam Daghestani
Mathematics and Science Academy (MSA)
District 7

Maysam Daghestani,
District 7
Congratulations to Maysam Daghestani, one of our 2020 MVEC Scholarship recipients! Maysam attends the Mathematics and Science Academy (MSA) at UTRGV where she simultaneously earned her high school diploma while enrolling full time at UTRGV. She is a full time undergraduate research student at the Organic Medicinal Chemistry Research Lab. Maysam has competed at the Regional and State Science and Engineering Fairs, and ranked among the finalists. As an active member of the Technology Student Association (TSA), Maysam has competed at the Regional, State, and National level.
Maysam is the founder and president of the TSA Chapter at MSA. She also served as the Regional President of RGV TSA leading 18 chapters across the valley. Maysam has earned President's List recognition for her 4 semesters at UTRGV, is a National AP Scholar, and is a member of the National Honor Society.
As a healthcare advocate, Maysam served as the President of the Healthy South Texas Ambassador Initiative, to promote health education across the state of Texas. Along with these positions, she is active in humanitarian efforts for her mother country of Syria and the border town of McAllen.
Maysam will attend the University of Texas at Austin, where she plans to major in Nutrition, and eventually pursue a career in dentistry.