The All-New MVEC
Connect is HERE!
All MVEC members will have to re-register in order
to access account information.
Log in to the New MVEC Connect Portal
Access payment information, account status, and more in one location by logging into your MVEC Connect account. Follow the instructions below to log
in to the new portal and enjoy easy online access to all of your account information.
1

2

3

4

5

6

7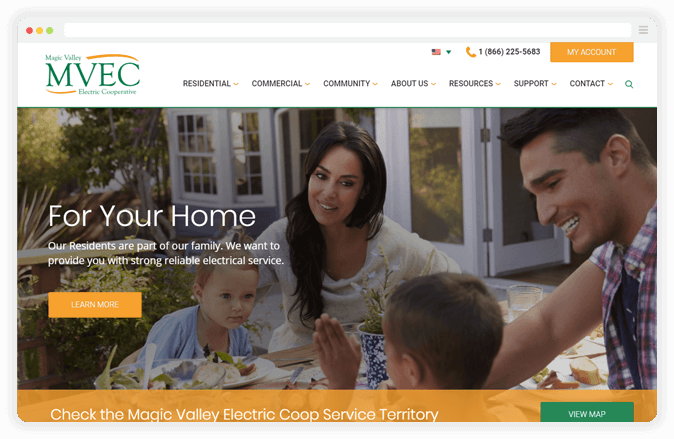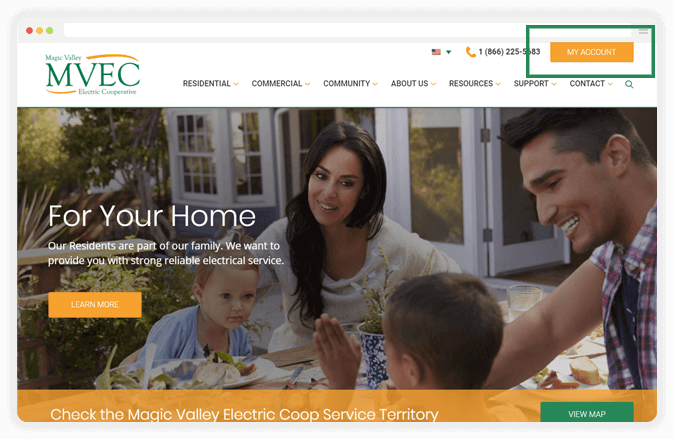 Click on Register (All MVEC members will have to re-register)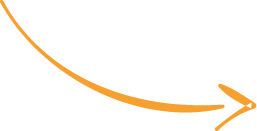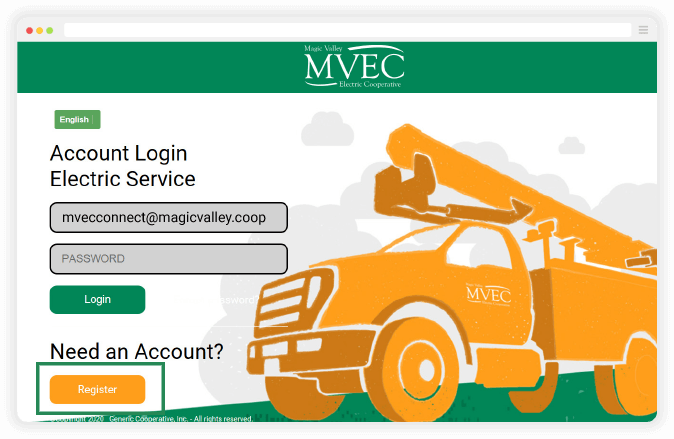 You will be prompted to enter your account number, member number and email address.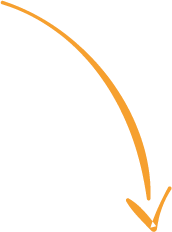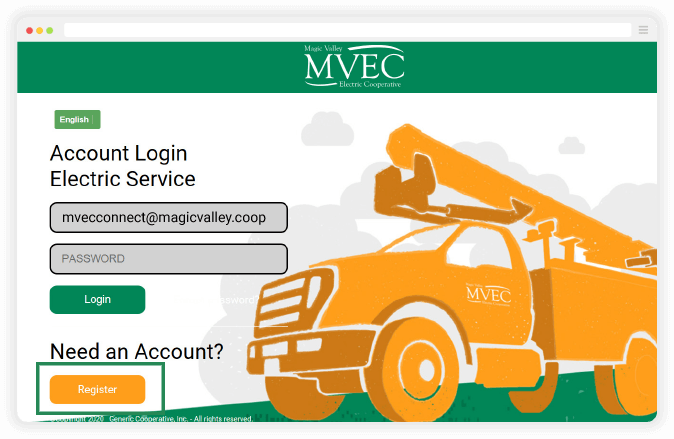 You Can Find Your Account Number and
Member Number on Your MVEC Statement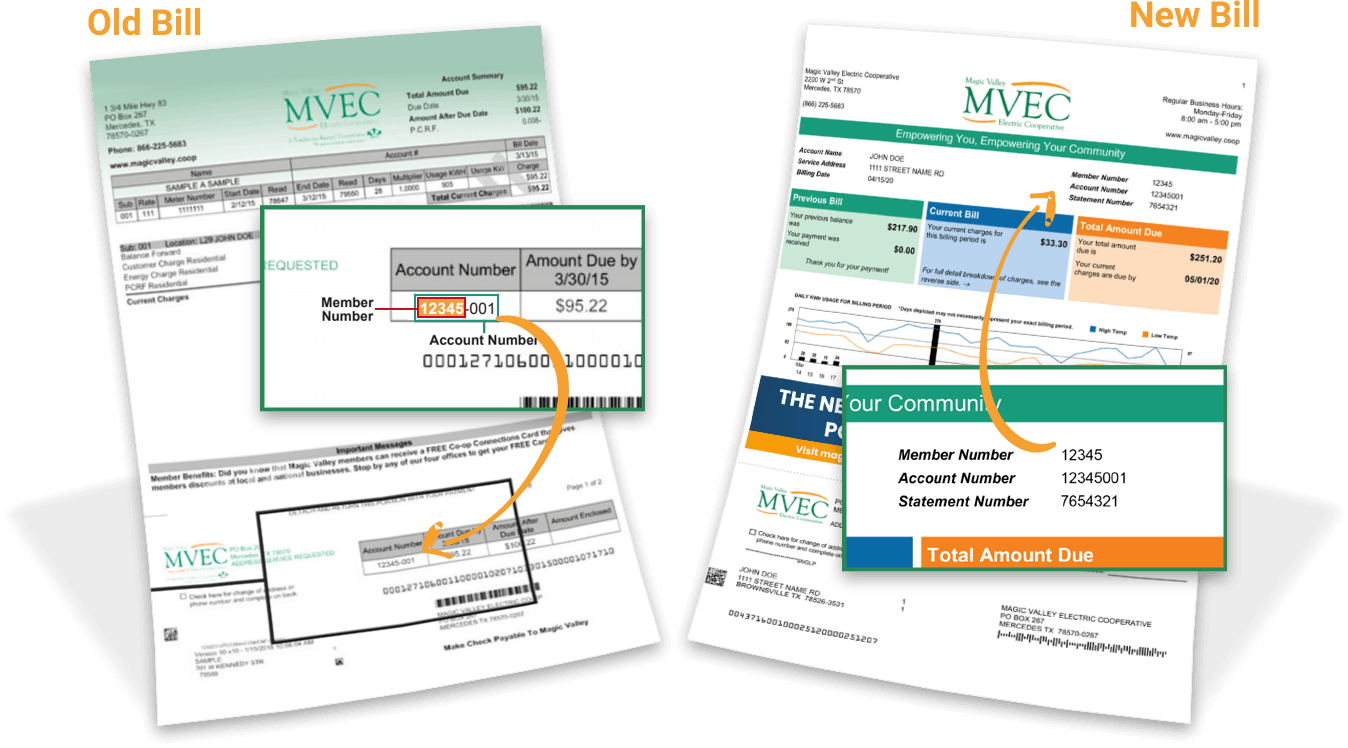 Check your inbox for an email that will contain a link to login to set your password.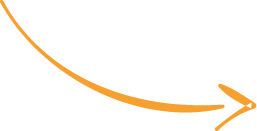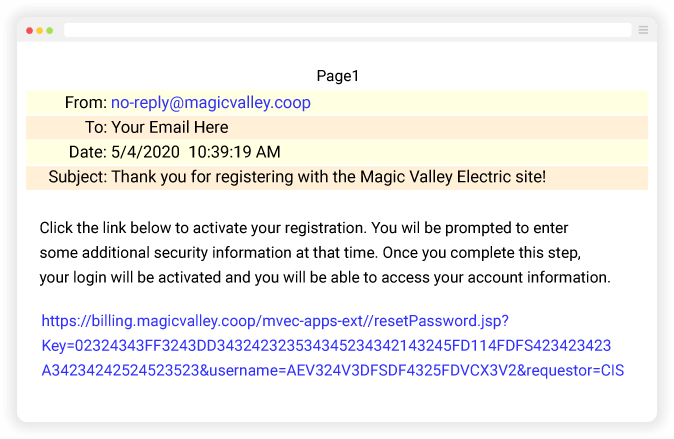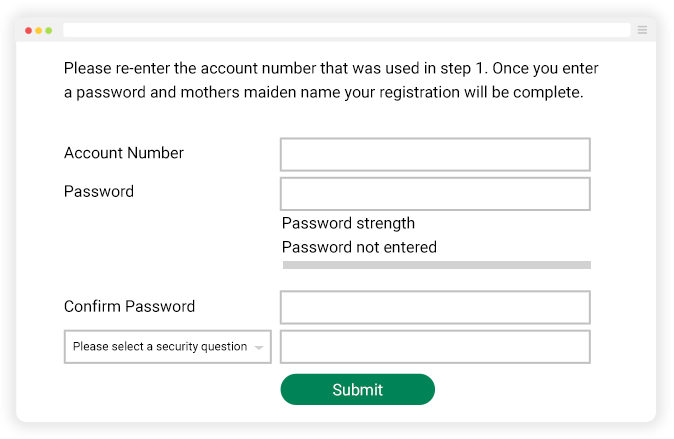 Back on the login page, enter email and password and click login.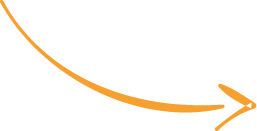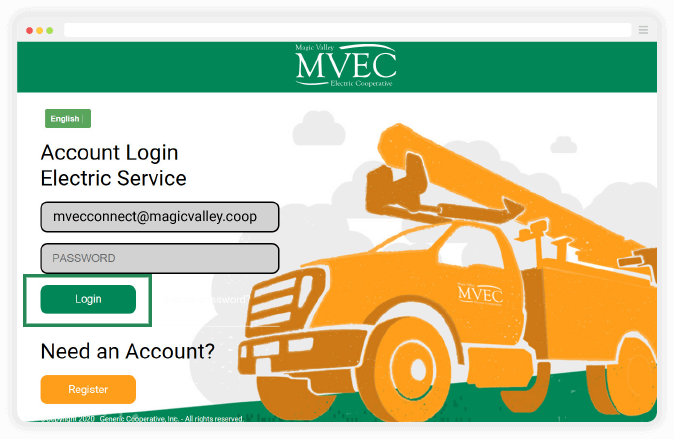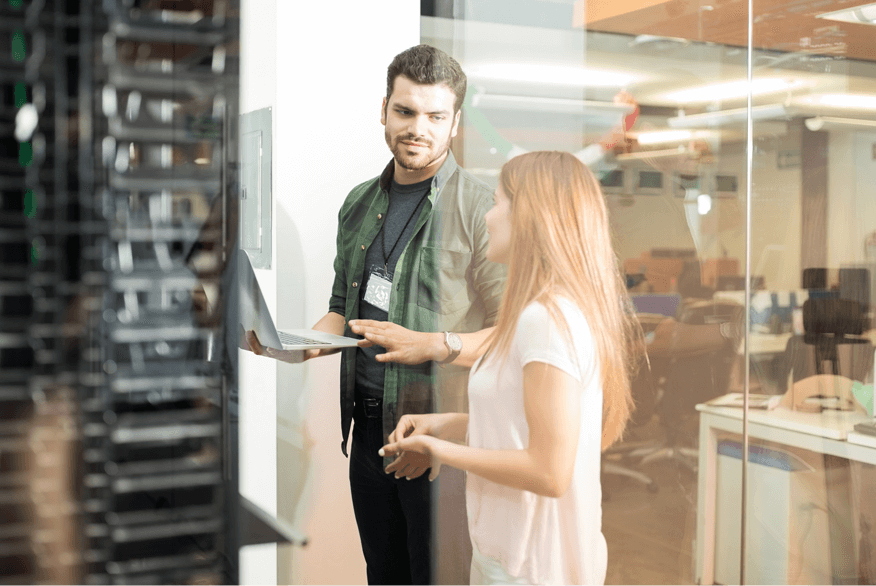 A New Account Management Tool
The cutting edge of energy solutions technology is coming in the form of MVEC Connect. This innovative tool, as part of our website and mobile app, will allow you to pay your bill, view energy use, report power outages, and more.
MVEC Connect will enable us to offer the most up-to-date products and services to you, our members. We trust this change will be another step in making MVEC the best place to do business and work.
MVEC Connect goes live June 1, 2020.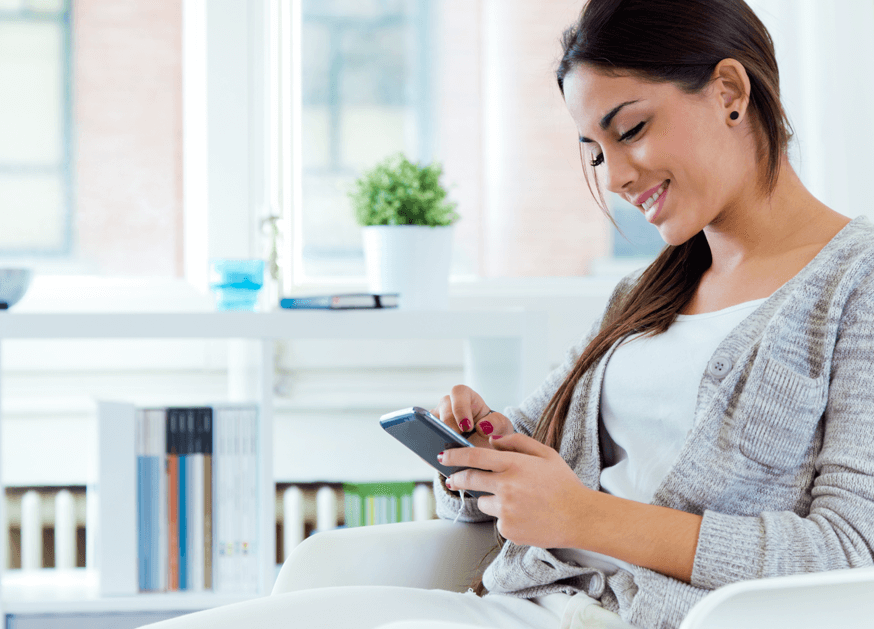 A Bill Pay Experience Upgrade
Members who pay their monthly bill online will enjoy an upgrade bill pay experience with MVEC Connect.
On June 1, 2020, members can tour the latest features, including:
Account Balance

Enjoy a detailed look at your past and current usage.

Usage Tracker

View your usage over time by comparing current and past bills.

Paperless Options

Set up a paperless billing option.

AutoPay

Pay your bill from your bank account or credit card.

Select Language

See your account information in English or Spanish.
New MVEC Connect App
On June 1, 2020, you can enjoy so much more than the convenience of paying your bill from the palm of your hand.
Join the more than 60,000 MVEC members who have the MVEC mobile app in downloading the new MVEC Connect mobile app from the App Store or Google Play.
New and improved features will include the following:
Account

View and pay your bill for one or multiple accounts.

Usage Detail

Enjoy a detailed look at your energy usage, both past and present.

Pay Now

Pay your bill instantly from the palm of your hand.

Report Outage

Report an outage from the palm of your hand.

View Outage

View current outages and estimated repair times.
[NOTE: If estimated repair times are a feature].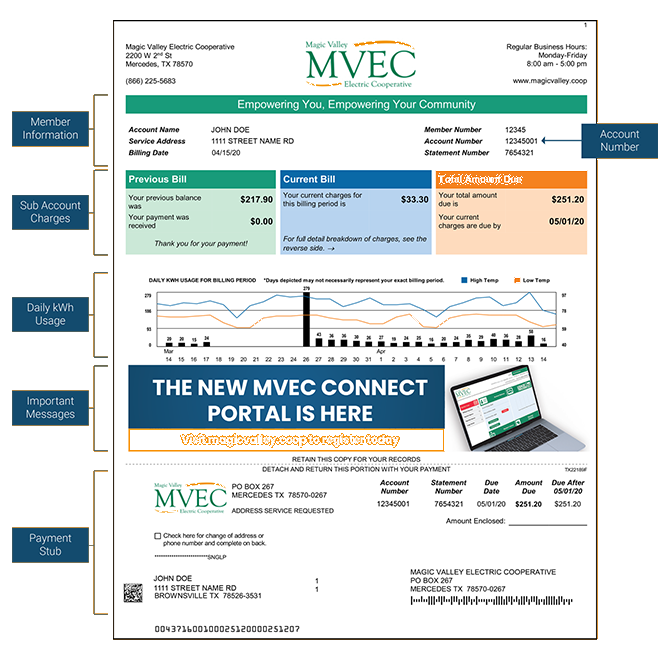 Upgraded Bill Design
After June 1, 2020, your bills will come with an upgraded design. Features include the following:


Daily usage report for
the billing period.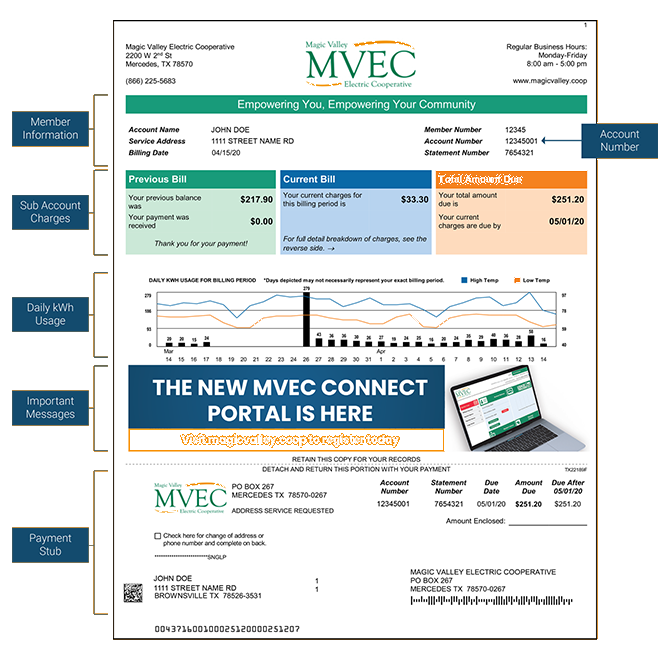 New Interactive Voice
Response (IVR)
On June 1, 2020, anyone who calls us at our customer service number will experience a new IVR menu. Please take extra time to listen to the new options.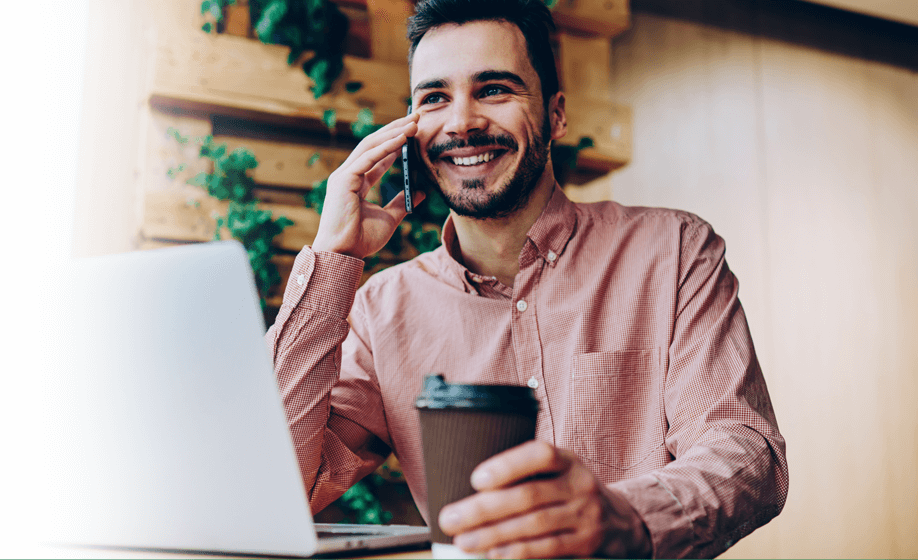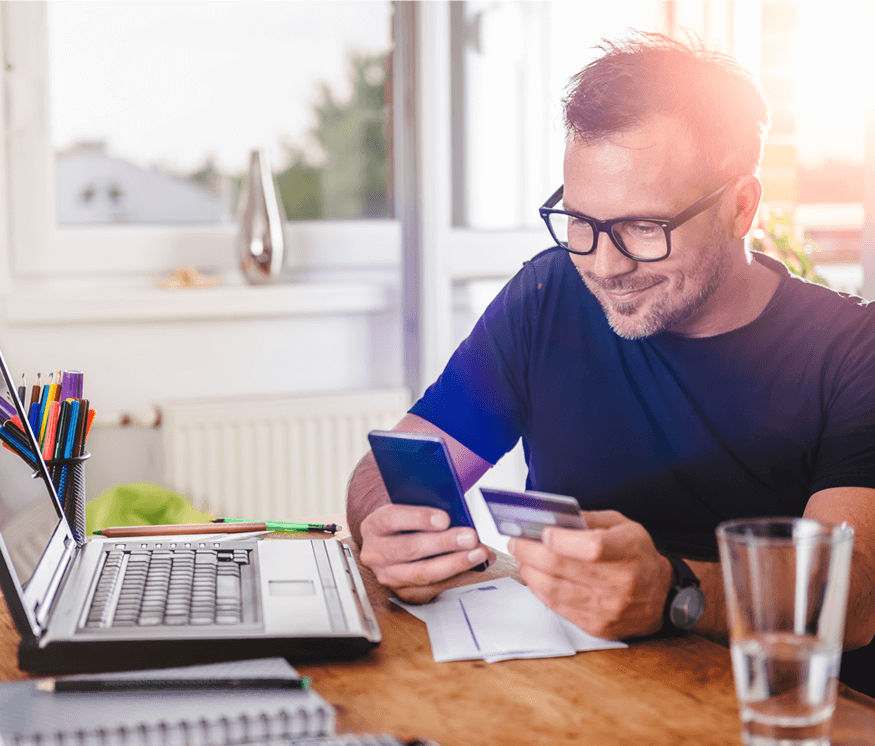 New Automatic Payment Option
If your account is setup on automatic credit/debit card option, on June 1, 2020 you will need to login to magicvalley.coop and sign up for the AutoPay option.
This step will protect your sensitive payment information and allow you to continue enjoying the ease of automatic payments.
Connect Questions & Answers
We have provided answers to some of the most frequently asked questions about MVEC Connect.

Don't Get Scammed!
Major projects often provide scammers with opportunities to steal your personal information know that throughout this process. MVEC will never call or email you to ask for credit card numbers or other personal information. If you suspect a scam, hang up, don't click on any links and please report it to MVEC at info@magicvalley.coop or by calling us at 866-225-5683.